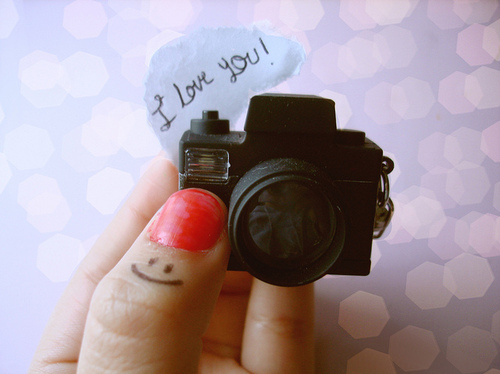 Assalamualaikum and hai guys . Err , apa khabar ? Sihat ? Kalau tak sihat makan ubat tuu . Haa , lama kan Fatin tak update blog ? Hehe , nak tau nape Fatin lama tak update blog ? Kalau nak tahu , jom baca kisahnya . Haha , jangan tak baca pulak , letih taip ni . :)
Haa , macam ni ceritanya , hari tu kan sekolah cuti seminggu kan ? Lepas tu , masa hari Ahad hari tu , umi (mak sepupu) Fatin , mari ambik Fatin pergi rumah dia kat Melaka . Fatin seorang je pergi . Ibu , abah and adk2 Fatin tak ikut sbb ibu Fatin kena pergi Hospital Kubang Kerian . So , Fatin duduk laa Melaka selama seminggu . Sebelum bertolak tu , ada laa someone mesej Fatin , waa , senyum sorang2 . Haha , lps tuu bermesej dgn dia dr Kemaman smpai Melaka . Tuu pun dia reply lambat . Kalau reply cepat , mesti daa banyak kami main mesej and mesti daa habis kredit . Tuu pun dia bls 1 jam kemudian , 2 jam kemudian ade tuu 3-4 jam kemudian . Haha , it's okay . Asal tak laa bosan sgt duduk dlm kereta tuu .
Si Nazira Hazwani pulak mesej dia ckp mungkin dia tak text Fatin selama seminggu . So , Fatin biar je laa dgn dia tuu . Dia mmg mcm tuu , mentag2 laa Fatin pergi rumah duapupu Fatin kat Melaka , smpai tak nak text kat Fatin . Huhu , tapi masa kat Melaka tuu Fatin text jugak kat dia and dia balas jugak . Haha , daa bosan jugak duk kat rumah tu , pastu text laa kat dia . Lagipun Fatin tak ada kwn lain daa nak text , dia seorang je laa . Fatin share cerita sedih , cerita gembira semua dgn dia . Pendek kata , semua hal Fatin dia tau laa . Haha . Sharing is Caring . Haa , selama 6 jam lebih duk lam kereta tuu akhirnya smpai laa dekat Melaka . Huh , first time jejak Melaka . Haha , kesiann . Best tau !
Hari tuu umi (mak sepupu) Fatin pergi tidur dekat rumah tok sedara Fatin sbb nak buat nasi kunyit . Dia pergi dgn dua org ank dia yg kecik tuu , sorang lima tahun dan sorang lg enam tahun . So , tinggal laa Fatin dgn duaorg ank lelakinya and seorang ank perempuannya . Yg lelaki tuu sorang sama umur and sorang lg 12 thn . Yg perempuan pulak umur 8 thn . Tinggal laa kami empat org kat rumah tuu sbb abah (pak sepupu) Fatin pergi kerja , malam baru balik . Haha , satu malam tuu kami tidur pukul dua lebih . Huh , main dam . Best , tapi Fatin selalu je kalah . Kesian kan ? Fatin pun main2 akhirnya dpt nombor dua . And then lompat2 , tumbuk2 dinding sbb happy . Haha , duapupu Fatin tgk je Fatin yg tgh happy mcm bdk2 tuu . Haha .
Lepas main dam , diaorg ajk tgk tv . Tgk punya tgk , akhirnya mata daa ngantuk . Ajk laa duapupu Fatin yg perempuan tuu (alang) tidur . Biasanya dia laa org yg tidur awal . Pukul 10 , 11 daa nk tidur . Ni pukul 2 lebih tak nak tidur lg . Duapupu Fatin yg umur 12 thn (angah) tuu daa lama trtidur kat atas sofa . Last2 , Fatin masuk bilik and then tidur sorang2 situ , lepas tuu duapupu Fatin masuk jgk . Haha . Tidur laa kami smpai ke pagi . Masa kat Melaka tuu Fatin text dgn Nazira and Taufeeq . Haha , Taufeeq tuu duapupu Nazira a.k.a kwn Fatin dr sekolah rendah . Nazira ni baru je tahu yg dia tuu duapupu dgn Taufeeq . Kah3 . Kesian laa . Fatin kenal Taufeeq dulu , barulah dia kenal . :p
Taufeeq ni best bila mesej dgn dia , sporting and suka buat lawak . Fatin mesej byk jgk dgn dia , berapa puluh mesej dgn dia . Haha , Taufeeq ni , masa main bola pun sempat lg nk text2 . Si Nazira tuu suka sgt main mesej dgn Taufeeq smpai berpuluh puluh mesej . Lepas tuu Fatin balas dendam , Fatin mesej kat Taufeeq tuu byk lg yg dia text dgn Taufeeq . Haha , akhirnya berjaya jugak kalahkan si Nazira tuu . Eh , korang jgn fikir bukan2 pulak . Kami semua ni kawan je . KAWAN tau ! Tapi Taufeeq ni riuh dlm facebook and henset je . Kalau jumpa dia kat sekolah , pemalunye dia . Org tegur dia buat2 tak tahu . Kesian kwn Fatin tegur dia hari tuu . Haha , nasib laa .
Haa , lepas tuu hari Sabtu baliklaa Fatin kat rumah Fatin ni . Hari Ahad daa sekolah . Isnin exam . Tuu laa blog lama tak berupdate . Haa , korang daa tahu kan kenapa Fatin lama tak update ? Huhu , emm , Fatin nak sgt hangout ni . Tapi tunggu si Nazira conform dulu . Bosan laa duduk rumah . Haish , nak hangout tau tak ? Ohh Nazira Hazwani ku , jom laa kita pergi hangout , lama kita tak hangout . Kesian laa kat saya ni . Isk , isk , isk . Ok laa , malas nak cerita pnjg2 , pendekkan cerita sudaa laa . ;)