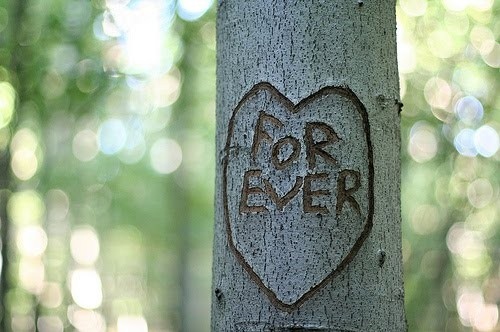 Hyep and assalamualaikum readers . Jom Fatin nk story tntg cerita hari ni kat korang ni . Nak dgr tak ? Jom laa baca , kalau tak nak , tekan pangkah kat atas tuu laju-laju . Huhu . Okay , jom2 . :)
Tadi kan kat sekolah kelas Fatin tak belajar dari pagi sampai balik . Tak belajar sedikit pun . Haha . Masa pagi tuu cikgu tak mari , so ada cikgu lain ganti . Lepas tuu rehat . Lepas rehat masa math . Masuk kelas tgk dkt papan hitam ada tulis "semua pelajar perempuan 2 Honest sila pergi ke dewan mercu sekarang juga ! Cg Saparina" . Owh , lps tuu Fatin and the geng pun turun laa pergi dewan mercu . Luls , rupa-rupanya cikgu suruh tolong cikgu angkat barang-barang katdlm dewan tuu , susun kerusi laa and mcm-mcm laa . Huh , penat laa jugak . Hewhewhew . Masa org tgh susun kerusi , Fatin and kwn-kwn Fatin lepak kat luar dewan . Borak-borak laa . Mcm-mcm laa .
Lepas tuu cikgu pun nampak kitaorang lepak and then cikgu kata "laa , ade lagi rupanya . cikgu ingatkan tak dop doh , emm2." Hehe , kitaorang sengih je . Cikgu tak marah pun , cikgu baik kann . Hehe . Budak-budak laki pulak lepas angkat sofa je , terus menghilangkan diri . Dasar PEMALAS betul . Waduh-waduh . Haha . Tapi kira diaorang rajin laa tuu tolong angkat SOFA tuu . Haha . Lama jugak laa kitaorang duk kat dewan mercu tuu . Bosan gile woo . Bukannya kitaorang tolong sangat pun . K , kitaorang tahu laa kitaorang ni pemalas . Haha , tapi kira okay laa tuu kitaorang tolong , kalau tak , sape nak tolong ? Kelas 2 Honest je pergi tolong tadi , and ade jgk laa senior lain tolong , tak tau budak form berape . Huhu . Lepas masa math pun kitaorang masih di dewan mercu , so ps kitaorang tak belajar . Lepas tuu masa geo pulak , kitaorang masih di dewan mercu .
Lama lepas tuu Fatin ajk kwn-kwn Fatin naik kelas , bosan laa duk dewan mercu tuu . Kitaorang pun naik laa . Naik tuu , Fatin baca novel , baru baca sekejap , Masturah ckp nak turun bawah nak ambil air . Aduh , gaduh-gaduh Fatin simpan novel takut kene tinggal . Haha . Kitaorang pun turun laa , lepas tuu g dewan mercu balik . Masturah mintak dgn cikgu math nak ambik air sirap dekat dewan terbuka . Air sirap and nasi kat situ disediakan utk org luar yg datang . Ada cikgu dari sekolah mana entah datang . Lepas tuu cikgu cakap , "okay , boleh g makan belake" . Lepas tuu Fatin and kawan-kawan habis semua jerit "yeaaa!!!" . Haha , ade yg lompat-lompat laa . Macam kanak-kanak riang je . Hewhew .
Aikk , tengok-tengok semua budak-budak kelas Fatin turun belake . Ish , bab makan nombor satu . Wuhuu . Ape laa . Lepas tuu kitaorang pun makan laa . Pedas woo , Fatin ambik sambal belacan banyak gilee . Haha , Fatin suka makan pedas . Kawan Fatin pernah ckp "Fatin ni tak padan nge kecik , tapi berahi mkn pedas" . Hoho , Fatin pun sengih je laaa . Sengih je Fatin tahu . Haha . Okay kembali kepada cerita asal . Tak habis lagi cerita ni . Lepas makan , kitaorang masuk dewan mercu balik , and then keluar naik kelas nak ambik beg bawak turun . Hehe . Lepas tuu kitaorang pakat tak mau belajar PAI . Heeee , budak-budak kelas Fatin mmg mcm tuu , malas belajar PAI . Haha . Lepas tuu kitaorang pun balik laa , ape lagi kan ? Haha . Balik pergi beli aiskrim dulu . (tuu pun nk bgtau) . Haha . Best woo , hari ni tak ade homework . Yuhuuu !
Err , hari Sabtu ni sekolah laa , tapi cikgu cakap tak belajar , geng-geng Fatin semua tak mau pergi . Aduh , tak kan Fatin nak pergi sorang-sorang , kan tak pasal sesat kat situ . Huhu , tengok laa dulu mcm mana , kitaorang nak bincang dulu . Kitaorang tuu , Fatin dgn Nazira laa . Haha . Nak pergi sekolah tuu bukannya ape , kan tak belajar , so bolehlaa nanti nak snap pic guna kamera Nazira tuu . Haha , tuu pun kalau dia bawak kamera dia tuu . Haish , kalau tadi Fatin bawak handphone pergi sekolah kan mesti boleh snap pic dgn kawan-kawan . Huh , ruginye , hari ni daa laa tak belajar seharian . Lain kali je laa . Fatin takut bawak handphone pergi sekolah , ye laa takut kene RAMPAS . Pelajar kan tidak dibenarkan bawak telefon pergi sekolah . Huhu . Fatin bawak masa ada majlis je laa . :3
Haha , tadi Fatin ada baca kat dalam kelas Fatin ada "Seloka Dua Honest" . Seloka dua Honest hari tuu nama Fatin and Masturah tak ade , tapi yg ni ada . Waa , semangat Fatin nak baca , lepas tuu tgk laa , nombor tiga tuu dia letak nama kitaorang . Rangkap pertama ketua kami , si Haqim Farhan tuu , rangkap kedua , penolong kami si lesung pipit iaitu Hazirah and rangkap ketiga Fatin and Masturah . Haha . Nak tahu dia tulis apa ? Haa macam ni bunyinye :
Fatin dan Masturah (err x igt laa ape)
Seorang kecil seorang besar ,
Kata mereka tak mengapa ,
Asalkan brain still power .
Haha , brain still power terus . Huhu . Fatin tak ingat laa dia tulis apa yg dekat ayat pertama tuu . Fatin igt yg bawah tuu je . Tadi bukan main lagi menghafalnya , aish , balik2 tak ingat pulak . Waduh-waduh sudah nyanyuk kaa Fatin ni ? Luls , muda lagi kan tak kan daa nyanyuk kot . Banyak mende nak fikir woo , tuu laa tak ingat . Haha . Nanti Fatin tengok balik and then Fatin bagitahu korang semula ye ? Okay ? Okay laa kan ? Ahad ni Fatin tengok , tapi tak tahu laa bila nak bagitahu korang pulak . Huhu , sebab hari Ahad and hari Selasa ibu Fatin tak bagi online . Tak tahu kenapa , bila Fatin tanya "bakpe?" . Ibu Fatin ckp "tak yoh tanya laa bakpe , undang2 dia gitu, dgr je laa." . Okay ibu , Fatin tahu ibu Fatin buat mcm tuu sebab ibu Fatin syg Fatin and adik2 , diaorang tak nak kami ni lalai . :)
Ok laa , tengok kat bawah ni erkk ? Fatin nak letak gambar jap , tengok laa . Huhu .