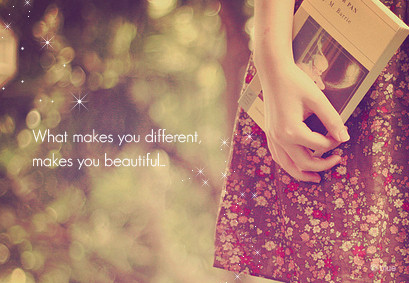 Assalamualaikum to muslim and hai readers ! Okay , see the tittle . Haha , sebenarnya tak tahu nak buat tajuk ape , so Fatin buat je laa . Luls . -,-
Okay , today is Saturday and hari ni sekolah sebab ganti hari raya haji . Tapi Fatin tak pergi sekolah hari ni . Haha , tak rugi mana pun . Semua orang duk cakap best tengok nasyid . It's okay laa kann , nasyid je . Sebenarnya semalam bukan main lagi Fatin ni semangat nak pergi sekolah . Lepas tuu 50-50 . Tak tau nak pergi ke tak nak pergi . And then semalam Fatin ckp kat ibu Fatin , Fatin tak nak pergi sekolah . Ibu Fatin kate ikut pandai laa . Haha . So , tadi tak pergi sekolah . Adik-adik semua pergi . Lalala . Tak best mana pun duduk rumah . Bosan gile beb !
Tapi kalau pergi sekolah pun bosan jugak kot . Tapi best jugak kalau boleh tengok nasyid . Si Nazira tuu pergi sekolah . Semalam dia cakap tak nak bawak kamera . Aik , tadi Fatin mesej dia , dia balas . Ooo , bawak handphone pergi sekolah rupa-rupanya . Haha . Lepas tuu dia cakap dia bawak kamera . K , tak kesah mane punn . Daa nak buat macam mana kann ? Fatin semangat nak g sekolah tuu sebab nak snap gambar dengan geng-geng FaNaSha . Nak tau ape itu FaNaSha ? Fa-Fatin Na-Nazira Sha-Shahira . Haha . Comel kan nama kumpulan kami ? Yee , tiga orang je . Lama tak snap pic macam tahun lepas . Luls , rindu pulak rase . --'
Lain kali je laa kita snap gambar sama-sama . Emm , tuu pun kalau ade masa . Adoi . Huhu . Nama FaNaSha tuu si Nazira laa yang reke . Hari tuu masa balik sekolah , kitaorang lepak duaorang je . Lepas tuu pergi duduk lepak dekat tempat berhimpun dekat kelas form 6 tuu . And then duk cakap pasal orang ni ade nama kumpulan laa . Bla3 . Lepas tuu dia pun reke laa nama FaNaSha ni . Haha . And then Fatin terus setuju . Dia ni mmg pandai bab reke nama kumpulan . Ingat lagi tahun lepas dia reke FUNS . Tapi FUNS daa pupus okay ? Huh ! Don't ask me why . Huhu . Lepas tuu FN . FN tuu Fatin Nazira . Ade tuu dia reke A&W . A tuu Atieyn and W tuu Waniey . Kita duaorang mmg rapat sejak tahun lepas . Kami duapupu tapi kami masing-masing malu . Tahun lepas baru kami bertegur sapa , tuu pun sebab sama sekolah . Kalau tak , sampai sekarang laa kot kami malu . Haha .
Aduh , sakit mata laa . Baru lepas siang bawang . Pedih woo mata ni . Begini laa kalau jadi anak sulung . Banyak kerja yang hendak dilakukan . Nak buat macam mana , daa anak sulung , tak kan nak suruh adik-adik pulak buat kerja . Haha . Adik-adik tuu nak main je kerja dia . Hoho . Fatin tak ingat daa cerita ape ni . Okay laa , malas and tak de mood daa . K laa , assalamualaikum . =]
BoSaN tahu ? Arghh ! Nak snap pic , kamera tak de . Rosak . Huwaa . ='|