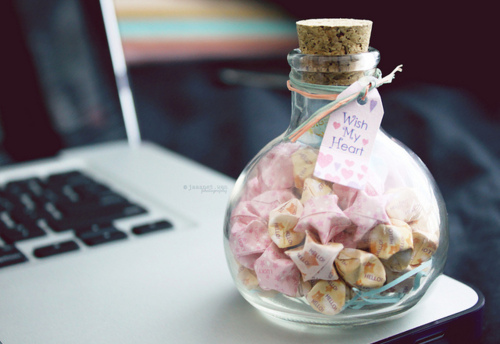 Assalamualaikum and hai everybody ! Penat ?
Haha , memang penat . Nak tahu kenapa ? Jom baca , kalau tak nak tekan lah pangkah tuu laju-laju . Lol ! Okay , jom Fatin nak cerita ni . Hari ni hari Rabu kan ? So , hari ni Fatin PJ . Masa PJ tadi Fatin main bola baling . And then petang tadi tuu ade sukan & permainan . Hmm , sukan & permainan Fatin pun bola baling . Lepas tuu budak-budak kelas Fatin buat latihan bola baling sebab nak lawan nanti . Arghh ! Asyik bola baling je . Penat tau ? Haha . Tadi masa sukan & permainan tuu , Fatin ajak Nazira lari dari situ . Huh ! Ku tak sanggup duduk lama-lama kat situ . Tak tahan lol ! Tapi kami ni kan budak baik , *perasan* so kami tak pergi lari pun , duduk je situ diam-diam . Tengok orang main bola baling .
Daa laa tadi panas gile . Tahu tak Fatin tak boleh duduk tengah panas lama-lama ? Ye laa , Fatin ada penyakit . Nanti dudukk tengah panas lepas tuu demam . Bila demam bukannya sekejap , lama tau ! Fatin ni jenis bukan suka makan ubat . Haha . Korang tak payah tahu laa Fatin ada penyakit apa . Hanya orang terdekat je tahu Fatin sakit apa . Emm , penyakit Fatin daa tahap kritikal laa . Alhamdulillah , Fatin tak seteruk dengan orang lain . Ada orang lain yang sama penyakit dengan Fatin teruk lagi . Makan guna tiub . Huh ! Alhamdulillah , walaupun penyakit Fatin daa tahap kritikal , tapi boleh makan sendiri lagi . Terima kasih Ya Allah !
Eh , okay-okay , malas nak sedih-sedih , kita kembali kepada tajuk asal ye ? Haha . Nak tahu tak , masa latihan bola baling tadi , Fatin main laa sekejap , jadi wall je . Tak gerak pun , duk berdiri situ je laa . Haha . Sebab Fatin bukan serta pun , Fatin jadi pom-pom girl je . Huhu . Tadi diaorang suruh semua berlatih , so berlatih je laa . Hoho . Lepas tuu , mari laa budak-budak laki form 1 nak lawan dengan kami . Fatin tak main pun , tak pandai laa . Huhu . Lagipun lelaki tuu beb ! Tak mau laa ! Lepas tuu orang-orang pandai main je lawan tadi . Ada ke patut budak-budak laki tuu sentuh perempuan ? Haish , tak patut ! Nasib Fatin tak main . Diaorang tuu main langgar je . Tau tak berdosa bersentuhan macam tuu ? Haha , jadi ustazah laa pulak aku ni . Lepas tuu kami kalah 3-0 . Haha . Budak-budak laki tuu main bersentuhan mcm tuu laa , mana boleh woo ! o.O
Lepas tuu mari laa pulak budak-budak laki form 5 . Huh , ramai gile . Langsung kami keluar dari court tuu . Ye laa , takut laa sebab geng-geng perempuan ni sikit je . Geng laki ramai form 5 pulak tuu . Huh , masa kami keluar dari court tuu , budak form 5 tuu panggil kami , dia ajak main situ tapi dia nak tengok kitaorang main . Kitaorang tak nak sebab ada kawan Fatin cakap dia galak gatal . So , kitaorang tak layan , and then budak form 5 tuu kejar kami . Takut woo , langsung cabut lari belaka . Haha . Lenguh laa ! So , kami tak berlatih daa laa . Huh , balik pukul 5.30 petang tadi . Letih gile laa ! Tadi pening kepala sebab berdiri tengah panas . Nak buat macam mana , Fatin kan ada penyakit . Macam-macam tak boleh kene . Daa Allah daa buat macam tuu nak wat gane kan ? Redha je laa . Fatin ni bukannye cerewet sampai tak boleh kene panas , tapi bila duk kat tengah panas lama-lama , lepas tuu Fatin mula laa rasa macam nak demam . =\
Owh ye , hampir terlupa pulak , hari ni 25-04-2012 kann ? Haha , okay . Hari ni 25 haribulan . Tapi daa tak ada maknanya lagi . Kenangan hanya tinggal kenangan . Kenangan sentiasa di hati dan di ingatan . Really miss time dulu-dulu . Kalau laa masa ni boleh berputar kembali , mesti best kan ? Haha , jangan nak duk mengarut laa . Ape laa Fatin ni . Emm , kawan Fatin cakap ari Isnin ni , dia nak pergi lawatan pesta buku kat PWTC . Lepas pergi pesta buku , pergi kat Jalan TAR pulak and then g ICT . Waa , best emm . I'm very jealous you know ? Best laa Uyien . Arghh ! Frust laa kalau ingat bab lawatan-lawatan ni . Fatin nak pergi tapi apakan daya , mak ayah Fatin tak bagi pergi . Huwaa . Frust gile ! Haa , kepada kawan-kawanku yang pergi lawatan pesta buku tuu , nanti jangan lupa beli hadiah kat kawan ni . Ingat laa kawan yang kecik molek ni . Haha . Beli novel lalu ke saya erh ? Haha . Banyak cantik . Novel mahal beb ! Apa-apa pun take care ! =,='
Hari ni Fatin rasa rajin pulak nak buat ranking kawan-kawan Fatin yang Fatin rapat and Fatin sayang . Nak tahu siapakah orang yang bertuah itu ? Haha , jom tengok kat bawah ni . -,-
Haha , yang tuu je kot . Tak ingat laa siapa lagi . Hehe . Amilah tuu , kitaorang ni gaduh sokmo . Bukan gaduh betul-betul sampai tak bertegur sapa tapi kitaorang gaduh saje-saje . Jeling-jeling manja gitu . Wekk . Haha . Milah memang suka cari pasal dengan Fatin tapi Fatin akan kenang jasa dia yang tolong Fatin hari tuu . Tolong bagi hadiah kat kawan Fatin dulu . Haha . --'